How to pay
There are 3 methods to pay. Type I is for CNY (RMB) , Type II is for USD or other foreign currencies, Type III is for USD only. It's highly recommended to pay fees in CNY.
I. JSU Online Payment Portal
1. JSU Online Payment Portal Guide(CNY, WeChat Pay, AliPay available)
Please often the following link:http://pay.ujs.edu.cn
1) Username(用户名): Application number
2)Password(密码):abc@1234
Payments via WeChat and AliPay are available. If students choose to pay via WeChat and Alipay, the need to wait one working day for the payment data to betransferred.
3)Fill in verification code(验证码)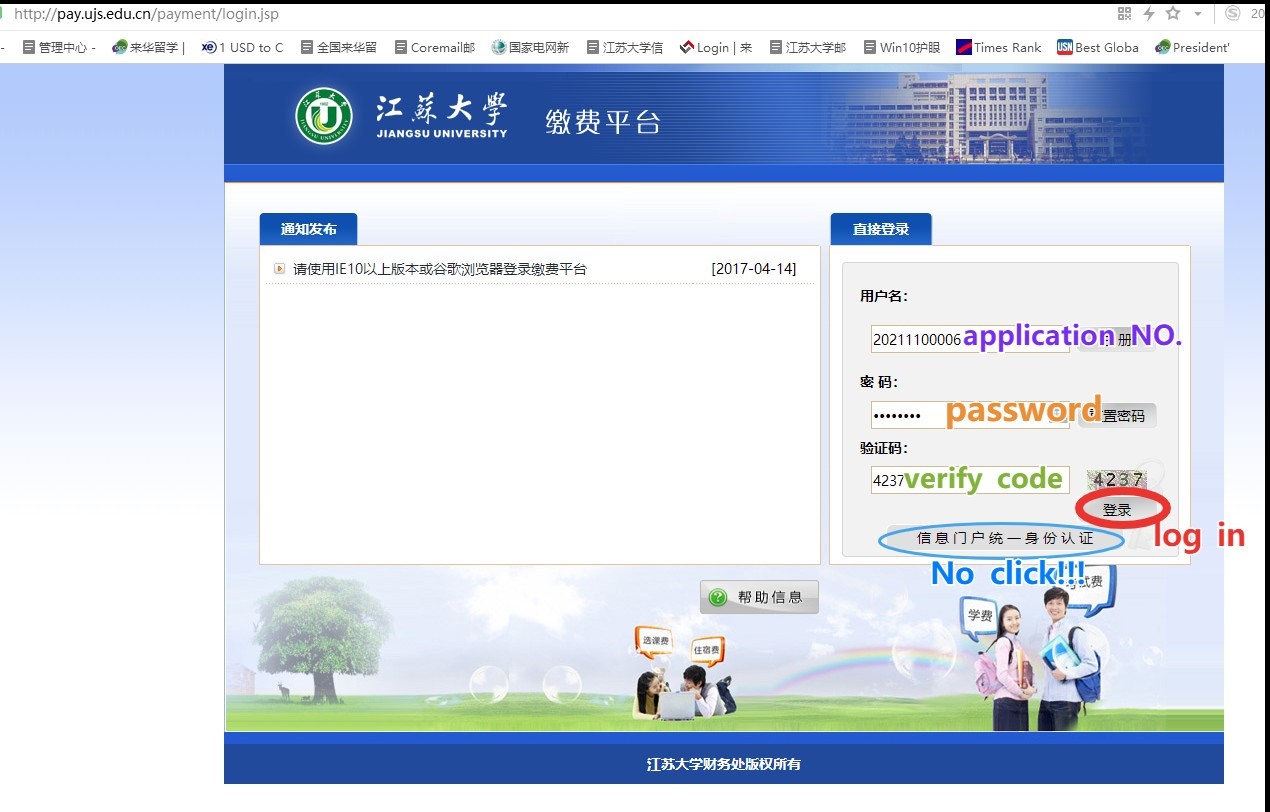 2. A pop-up asks for your E-mail. After the information input, please log in again.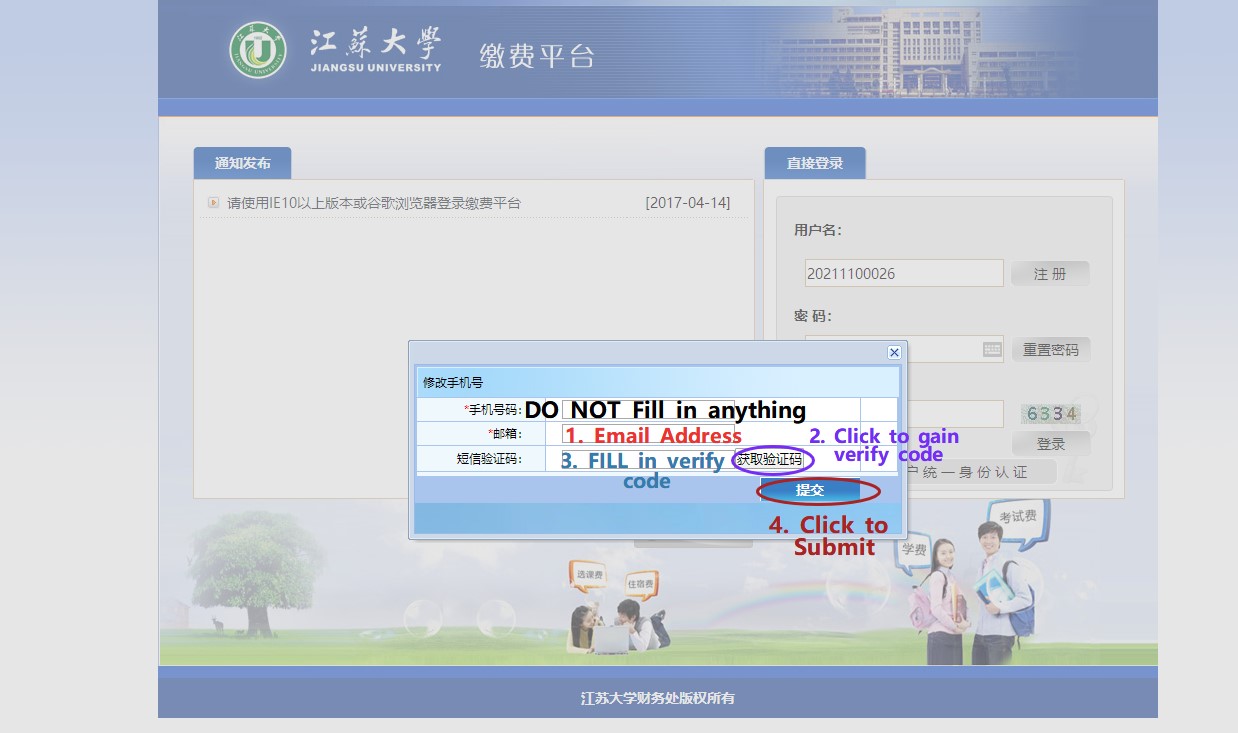 3.The page shows your申请费(Application Fees)and座位费(Seat fees). You can also find应收金额(total)and also未付金额(balance)of each item on this page.
NOTE: the application fees and seat fees can only be paid once.

4.Check the items you want to pay and the page shows费用总额(Total amount you are about to pay). Click支付at bottom right to pay.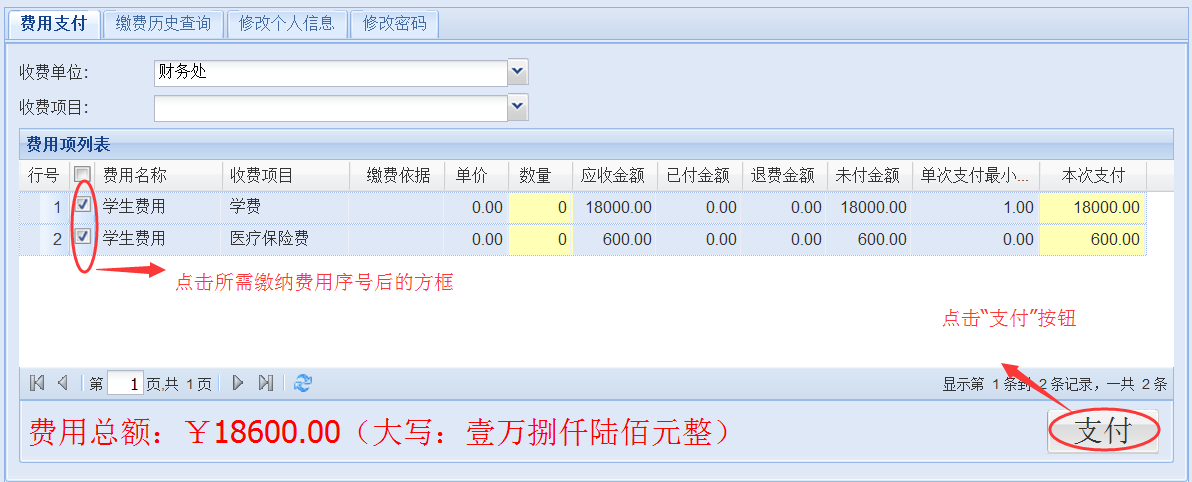 5.Click确定to confirm and proceed to transaction page.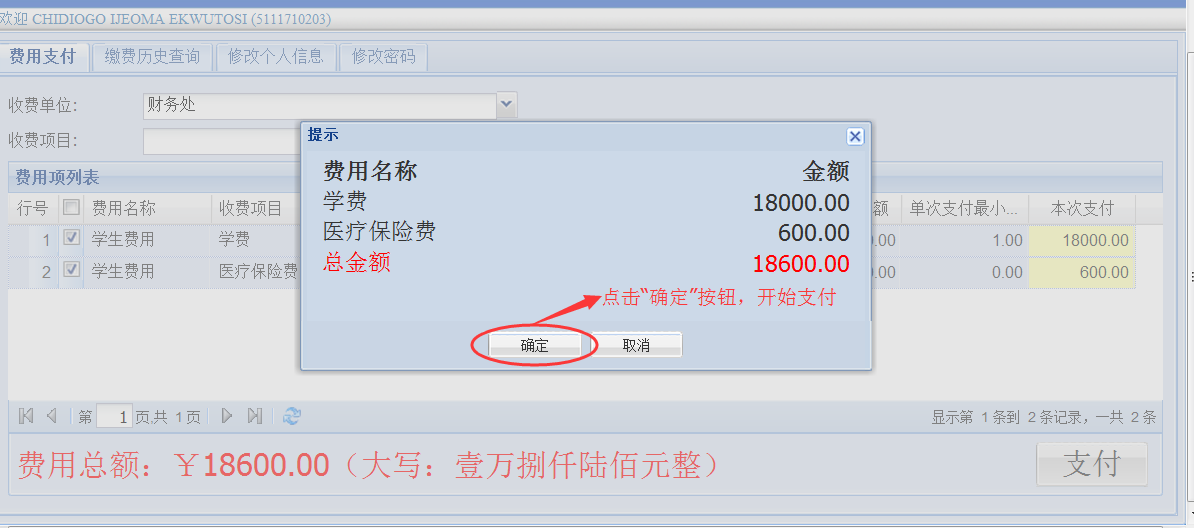 6.Choose the way you want to pay. Click下一步to proceed for payment.

2. WeChat Payment App Guide
1.Scan the QR code.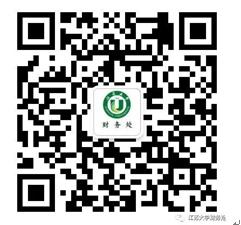 2.Follow the WeChat (click on 关注)of the JSU Official Dept Account.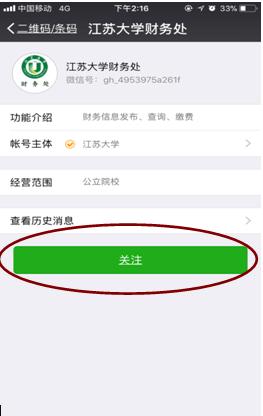 3.Click "SELF-PAY 自助缴费".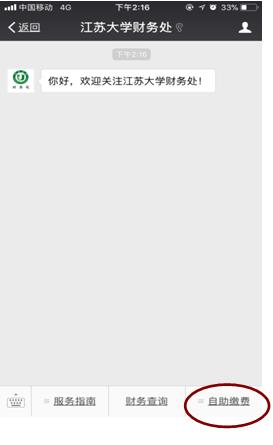 4. Click "ONLINE PAY 网上缴费".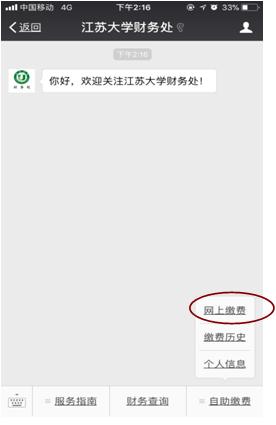 5. The user name is your application number ,Password(密码):abc@1234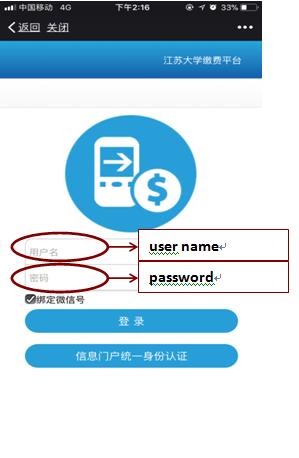 6. Log in (登录)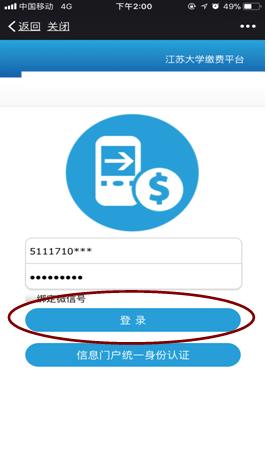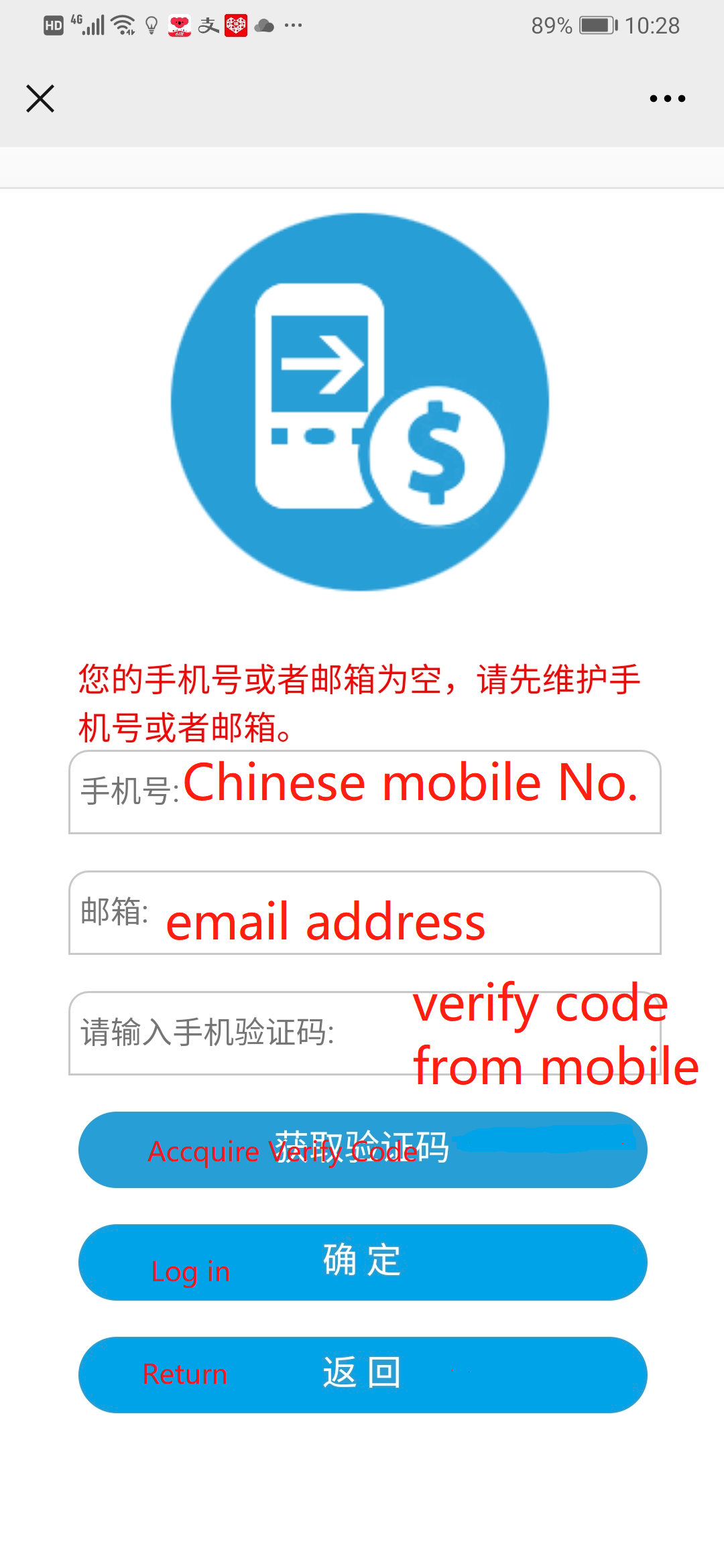 7. Choose the payment item you want to pay.
Key word:报名费—Application fee 学费—tuition滞纳金—late fee医疗保险费—insurance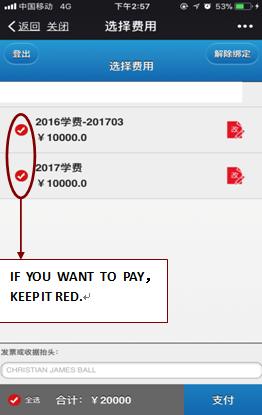 Notice:Cancel the fees you do not want to pay and please click the left button of the item like the picture shows.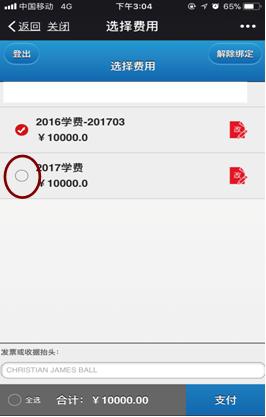 8. If you have selected all the payment you want to pay please click the button on the lower right and go to picture 13 directly.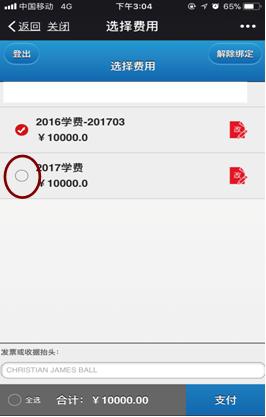 9. If you want to change the amount of the payment, please click the red button of the item like in the picture.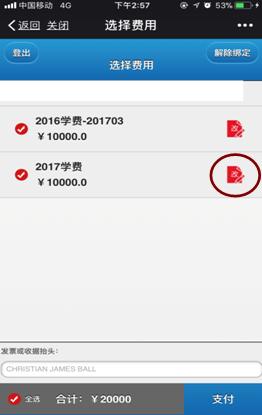 10. Enter the amount you want to pay.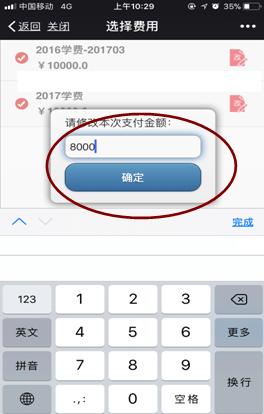 ex: The amount has been changed from 10000 to 8000.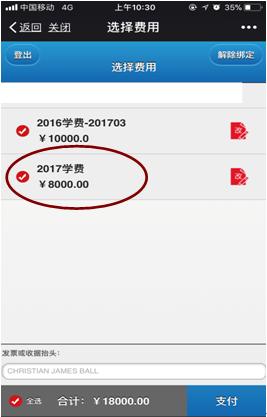 11. Confirm the total amount you want to pay.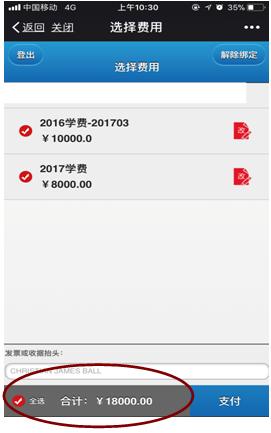 12. Now please press the lower right button to pay.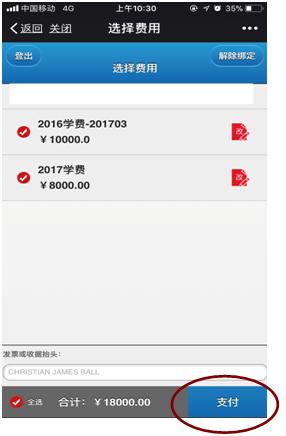 13. Enter your WeChat payment password.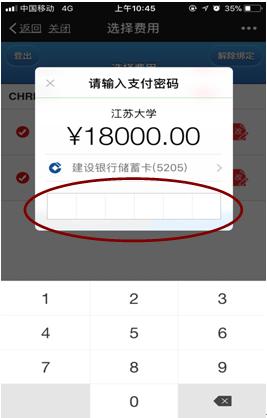 for 200 CNY application fee ONLY
Make the payment with Visa, MasterCard, and other major bank cards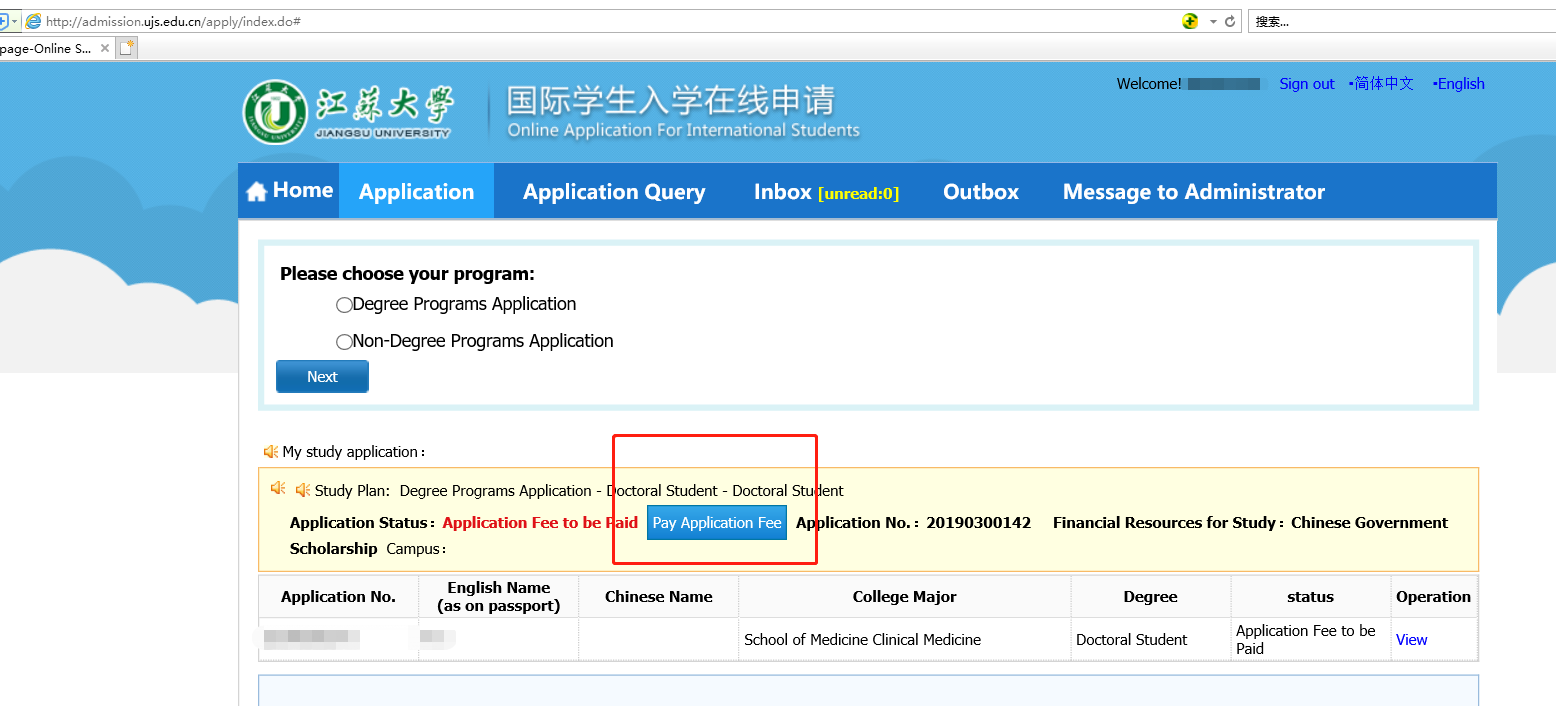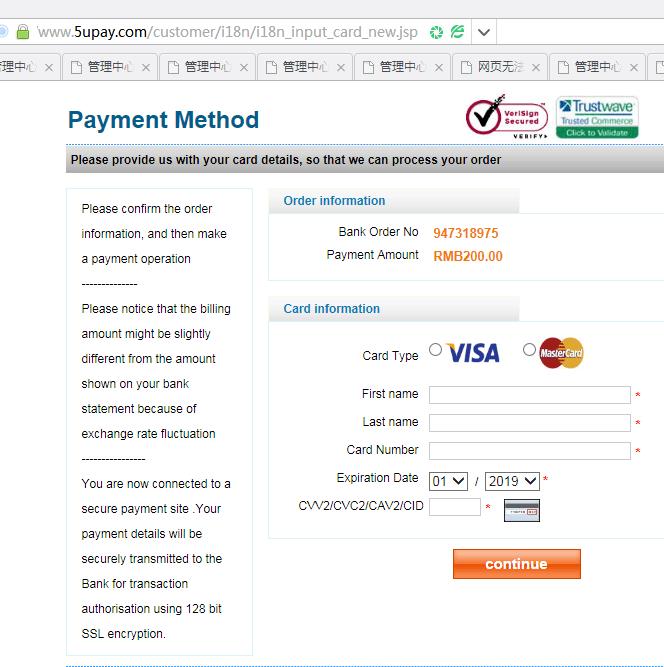 III.Bank Payment
If you wish to transfer the tuition to university account, please note that we do not take responsibility for any delays or transaction in the remittance.
We only consider the date on which the amount arrives to our account. Please note that any wrong input will cause failure of the transaction. We request you to take special attention on our account details (given below).
FOR TRANSFERS FROM YOUR COUNTRY(USD only), the remittance should be emailed toadmission@ujs.edu.cn.
Foreign Currency Account Details:
User Name:JIANGSU UNIVERSITY
Name of the Bank:BANK OF CHINA
Branch:DINGMAOQIAO SUB-BRANCH, ZHENJIANG
Bank Account No.:5157 5822 6635
Swift Code:BKCHCNBJ95D
Please note that the Foreign currency account can only accept USD. Please donot remitother currencies to the USDaccount.Payment via banks in China and ATM are not allowed.
ADMISSIONS
Contact Us
08:30-11:30 | 14:00-17:00
Admissions Office: +86-511-88792366
Students' Affairs: +86-511-88792566
Teaching Affairs: +86-511-88792216
No. 301 Xuefu Road, Zhenjiang, Jiangsu P.R. China 212013